Get ready for an ultimate water adventure at The Lost Paradise Of Dilmun
People of Determination
Our Rides
All The Thrills
Enjoy more than 20  rides, Pools, slithering slides, and amazing attractions!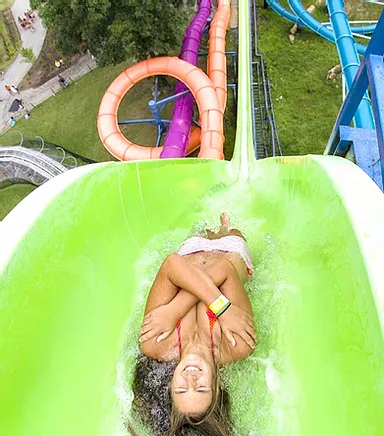 SPEED SLIDE
Get on this exhilarating thrill ride that will leave you breathless as you plummet down on a vertical sheet of water. This is one of the most thrilling experiences at the park you will never forget!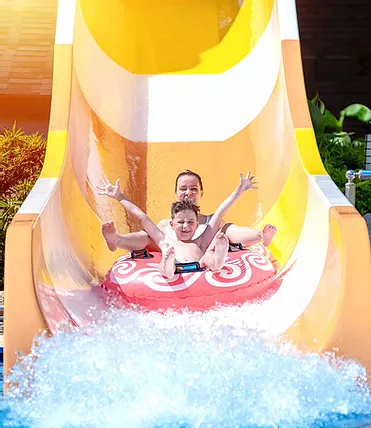 TUBE SLIDE
Grab a tube whether single or double and jump on any of the four tube slide experiences that drops you immediately in an enclosed tunnel all the way down for a thrilling adventure.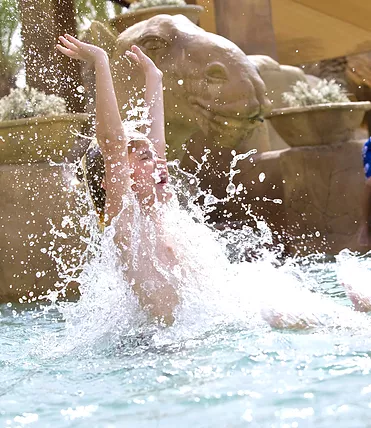 SPA POOL
Here is where you kick back and relax. While the family takes thrilling spills on body slides and raft rides, you can take a moment to relax in the waterpark's more laid back attraction equipped with bubble jets and refreshing mocktail bar.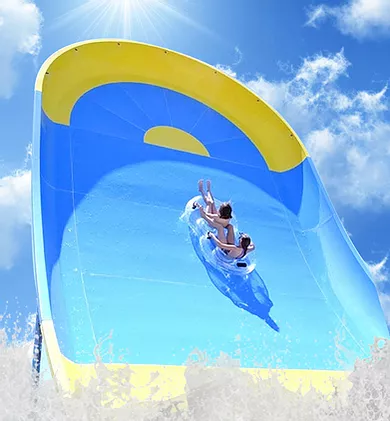 BOOMERANGO
Feel the adrenaline with this heart pumping ride. A giant pendulum style slide with a tube slide all the way down and defy gravity by sliding all the way back up!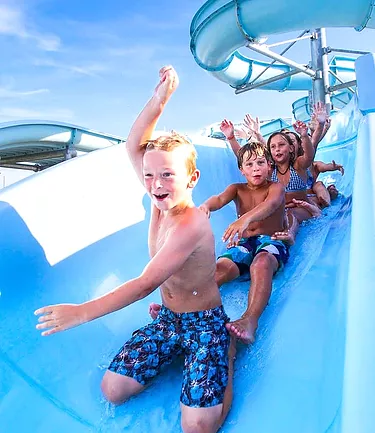 BODY SLIDE
Looking for an adrenaline rush? A selection of 5 fast speed slides going through winding flumes and chutes! You will not feel the thrill from start to end.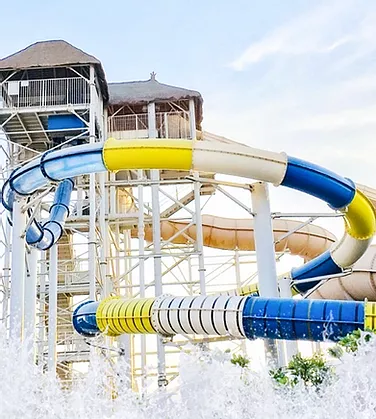 AQUA LOOP ROCKET SLIDE
Are you brave enough? Aqua Loop Rocket slide, the steepest multi-drop free-fall tower that is one of its kind in Bahrain. Face your fear and enjoy this wild ride down a 32m slide at 60km per hour.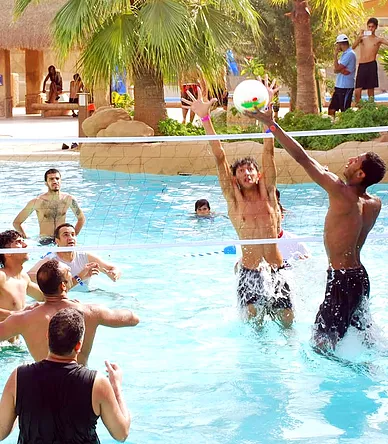 OASIS POOL
Need a break? Take a relaxing swim at the Oasis Pool. A calm haven for those wishing to take a break from all the action around the waterpark fitted with a volleyball net for the sport lovers.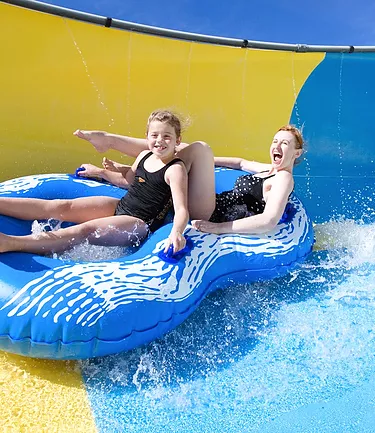 SUPER BOWL
Super Bowl is one of the wackiest rides you could ever imagine. In fact, getting there is part of the fun. Twist and shout as you spin round and round in the bowl!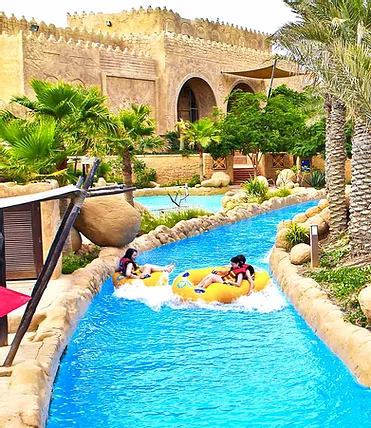 LAZY RIVER
Set back, relax and float away! Get your tube and your friends and float through the ancient caves of our 420 meter lazy river. Enjoy the beautiful views of the unique stone sculptures inspired from the Dilmun Era.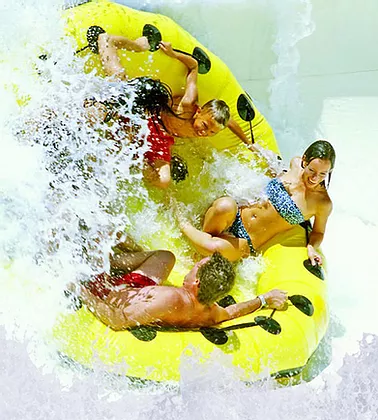 FAMILY RAFT RIDE
Triple your fun with the three-in-one thrills of the Family Raft. A fully-loaded water adventure with three ways to slide, splash and enjoy like never-before. Come along and fill your raft with your family or friends for a rush of adventure.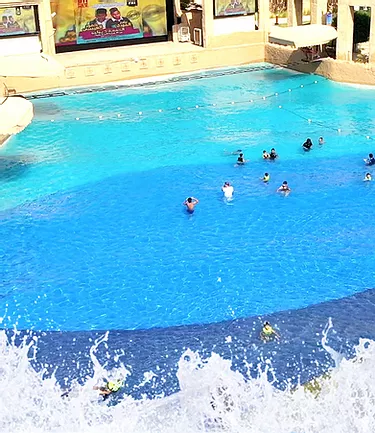 LPOD BEACH
Missing the beach? Now you can sink your toes into our real sand beach or create awesome sandcastles by the water. This LPOD Beach creates 1.5 meter high waves every 10 minutes to give you the sensation of a real ocean. All ages are welcomed to swim in the LPOD Beach! Children should be under parental supervision at all times. Life jackets are available for purchase at the Souq.